What is ePrescribing?
Whilst prescription information has been transmitted electronically via eRx for over a decade, the legal document has remained the signed piece of paper. An ePrescription changes this so that the legal document becomes the prescription data which resides in eRx Script Exchange (or MediSecure). Whilst the patient remains in control of who can access their prescription, the signed piece of paper is no longer required. It's important to remember that this new type of prescription will be an option for patients who may also elect to receive a paper prescription if they wish.
How will an ePrescription be transmitted?
The electronic prescription is transmitted from the practitioner's prescribing system to the prescription exchange (eRx or MediSecure) in an encrypted format. Once the legal prescription is in the exchange the patient controls which pharmacy can access it in one of two ways. The first option is for the patient to receive a "token" for their prescription and the second option is for the patient to register for MySL, an Active Script List.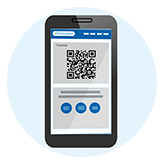 Token
The patient can elect to receive their token via SMS, email or paper printout for each item prescribed. Once in possession of their token(s) the patient can present the token to their pharmacy of choice or send to them via SMS, email or a medication management app. The token provides a link to a unique code used by the dispensing pharmacy to access the legal document for dispensing. If the patient has any repeats of a prescription, a new token will be sent to them when the prescription is dispensed.

Due to COVID-19, SMS costs are currently subsidised by the Government. After this period, costs will be passed onto pharmacies & practitioner vendors.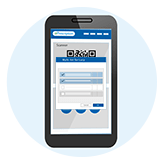 MySL
My Script List (MySL) enables patients to authorise pharmacies, practitioners and third-party intermediaries of their choice access to their personal list of active scripts ready for dispensing. This patient-controlled access can be ongoing or for a short period of time. Once granted access to this list, a pharmacy may dispense the items requested by the patient. Similarly, practitioners and third-party intermediaries, with patient consent, can view the active list of scripts.

How do I prepare my medical practice for ePrescribing?
Practitioners should ensure they are 

registered

 and have eRx activated in their existing clinical software. 

 

Provide your patients with 

information on MySL

 and assist them to register.

 

For further information on ePrescribing download 

FAQ for Doctors

 

Contact your software provider for information on prescribing ePrescriptions and registering your patients for MySL in your clinical software.

 
Further information