One of the key problems facing Australian health care professionals continues to be the lack of consolidated medications information and an inability to easily share information between health professionals. When patients move between community care and hospital and aged care, the absence of good quality and up to date clinical data can contribute to these interactions becoming high risk, resulting in medication misadventures and unnecessary hospital readmissions.
Medications reconciliation remains a largely manual process throughout Australia, providing a glaring reminder of the implications around the lack of shared clinical data on patient welfare. Thankfully, technology advances are making significant inroads into this problem, with the development of new applications such as the MedView Medicines Workspace.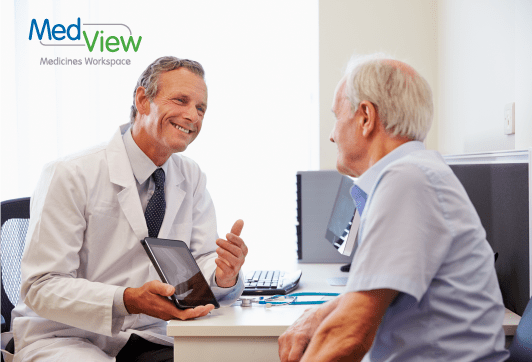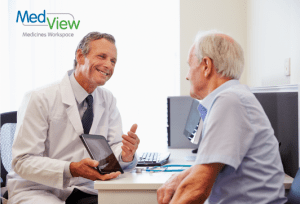 The MedView Medicines Workspace is an update on the original MedView pilot which took place in the Barwon Region of Victoria. The pilot tackled the problem around the lack of visibility of clinical data between different sectors, drawing together medication information from healthcare professionals in community, hospital and aged care settings. As a result and in an Australian first, health professionals who took part in the trial were able to see a combined list of patients' prescribed and dispensed medications from across all of these settings.
The pilot found that the sharing of clinical data, with patient consent, resulted in better medications management and safer outcomes for patients. MedView demonstrated the capacity of web applications to draw on data captured by existing systems, especially eRx Script Exchange, as a way of delivering extra value for health users and health professionals.
In community pharmacy and GP clinics, it is not uncommon to see patients who are confused about what medications they should be taking according to their discharge summary. The MedView Medicines Workspace will help alleviate this problem by allowing doctors, pharmacists, hospitals, aged care settings and patients to have shared access to critical medicines information and services.
With MedView Medicines Workspace, authorised health care providers will be able to view hospital data and pharmacy data at the same time, regardless of whether they are in My Health Record (MyHR) or MedView. They can then curate the data into a reconciled list, which can also be verified with additional input from the patient. Should the patient then present at a hospital or clinic, the clinician can view the reconciled list, complete with details on who curated the list and when, enabling a well-informed discussion with the patient about their medication.
The MedView pilot was focused solely on providing a consolidated list of all prescribed and dispensed medications of a patient for practitioners to see. This was a significant achievement in itself, however there was no capacity to interact directly with the data provided and improve the quality of the information held.
Four years on and taking it a step further, the new MedView Medicines Workspace will be a hub for authorised third parties to integrate with and deliver additional medications management services such as, medications reconciliation, medications monitoring and compliance monitoring - allowing clinicians to contribute data back to MyHR.
The original MedView provided a consolidated medications list of prescribe and dispense events. The new MedView will provide services on top which will help drive meaningful use of MyHR data.
With the launch of MedView Medications Workspace on the horizon, we will be in a stronger position to ensure that the right health care professionals are able to see the right information at the right time. Above and beyond this, doctors, pharmacists and other clinicians will also be able to contribute to shared records, both within the workspace and in MyHR. Not only can this help to ease the burden of misadventure and unnecessary hospital readmissions, but it also has real potential to drive the meaningful use of MyHR.
The key, as an industry, is to concentrate on bridging these information gaps to provide optimal care for patients. The ideal of one clear and perfect complete source of medications data is still a way off, however we must concentrate our efforts on how we can better work together as an industry to use data that is already being captured through systems such as electronic prescribing and dispensing. In this view, MedView Medicines Workspace and MyHR are not competing, but rather are complementary ways of building up clinical data at some of the high risk intersections between care settings.
It goes without saying that any such understanding needs to be based on the view that data is only shared with consent, and that it is dealt with sensitively and with a view to improving health outcomes rather than commercial outcomes.
The MedView Medicines Workspace is a prime example of how thinking creatively and applying innovation can deliver real life-saving potential and immediate practical value to the entire health sector.